Bee Shaffer Moved to L.A.!
To work on some 3D 'Glee' thing!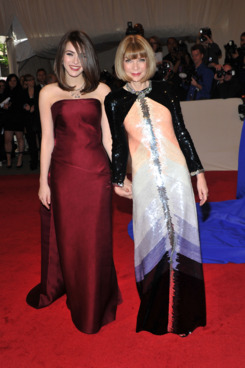 Anna Wintour's 23-year-old daughter and best plus-one has crossed over from the cool, aloof fashion circuit in New York to the excited, smiley entertainment world in L.A.! The Daily News has confirmed Bee Shaffer left her gig at CollegeHumor.com and moved across the country, to the land where the Oscars aren't qualified by their coast and Lauren Conrad and Audrina Patridge roam free. Bee is working for Glee creator Ryan Murphy's production company — not on the show Glee, but on the Glee Live! 3D! DVD of the Glee live concert, an anonymous Murphy employee says.
Anna Wintour's daughter Bee Shaffer heads to L.A. to work for 'Glee' creator Ryan Murphy's company [NYDN]