Beyoncé's New Video Lookbook: All Her 'Run the World (Girls)' Outfits
It's a veritable smorgasbord of designers.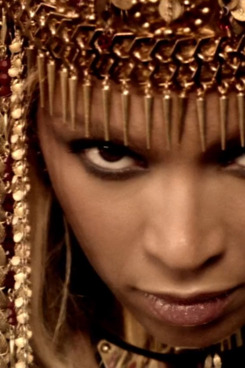 Beyoncé's new video for "Run the World (Girls)" offers a postapocalyptic gender showdown under an elevated highway, complete with flags, hyenas, burned out cars, and a lot of gyrating. (The hands-on-hips hair whipping is particularly impressive.) More importantly though, it offers up a lot of fashion. Though grainy shots of a lot of Queen Bey's looks had already been released, there's a couple of fun sartorial surprises in the video, including pieces by Gareth Pugh and Pucci. Click through our slideshow to see them all.