Catherine Malandrino's Financial Woes Might Soon Be Solved
The label is in "advanced" talks with Kellwood.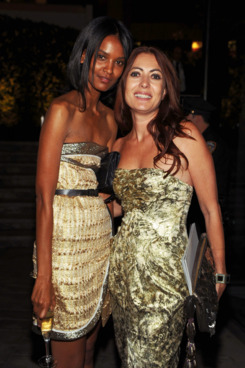 Catherine Malandrino ran into money troubles following an aggressive and badly-timed expansion in 2008, and she's been courting prospective buyers since December. Now it looks like she's found one, reports Women's Wear Daily: The designer is in "advanced" talks with the rapidly expanding company Kellwood, which owns a large portfolio of contemporary labels like Vince, Adam, and Rebecca Taylor, the last of which was purchased just a few months ago.
Kellwood Said In Talks to Acquire Catherine Malandrino [WWD]