Chloë Moretz Would Love a Fashion Line — 'Maybe When I'm 16'
Maybe it would work — she's already more mature than most 28-year-olds.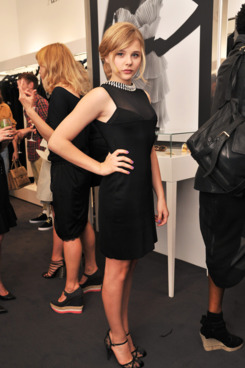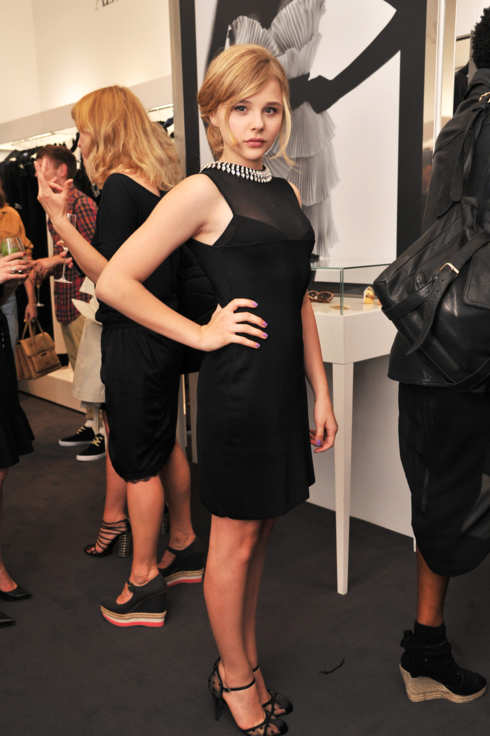 At just 14 years old, actress Chloë Moretz has come closer to Johnny Depp than most women with violent crushes on him ever will. As his co-star in Tim Burton's vampire movie Dark Shadows, Moretz is less fixated on fulfilling Twilight-esque fantasies of being in a vampire movie than her obviously more mature ones. "I did have a bit of a crush on [Depp] before I started," she told British Vogue. "But then I realized he has a daughter who was only two years younger than me and then I thought 'Maybe not.'"
Fashion's Child Star [Vogue UK]