Courtney Love Thinks Kelly Osbourne Has No Right to Call Her a Crackhead
Courtney: "But we're talking about fucking Kelly Osbourne, you know? This is a girl whose life I have saved twice."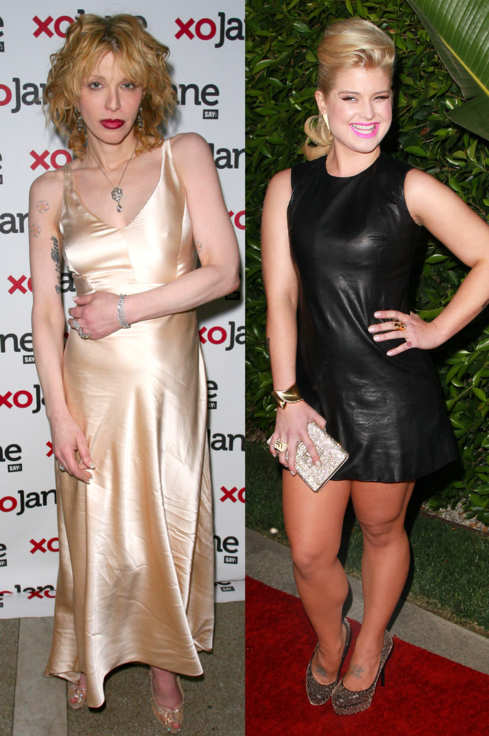 Over the past eight months, Thefix.com conducted a series of interviews with Courtney Love about her drug use and the various processes by which she got clean. The result was an astoundingly honest account of defining incidents in her life, which involve various celebrities, such as Kelly Osbourne, who for God-knows-what reason steals time away from Joan Rivers's hilarious commentary on E!'s Fashion Police. Because of their history, Courtney feels Kelly is in no place to call her a "crackhead" on this program. She told the Fix that though she's sober now, she "still can't escape the stigma [of being a drug addict] for some reason. Even people like Kelly Osbourne feel free to fuck with me. A few nights ago, when she appeared on Fashion Police with Joan Rivers, the bitch called me a crackhead."
Courtney Comes Clean [The Fix]