First Look: Inside the Met for Tonight's Costume Institute Gala
Trees! Flowers! McQueen! Fabulous!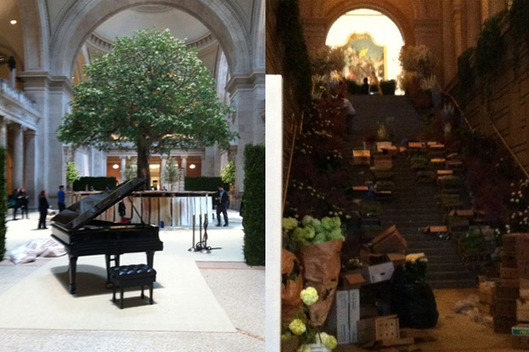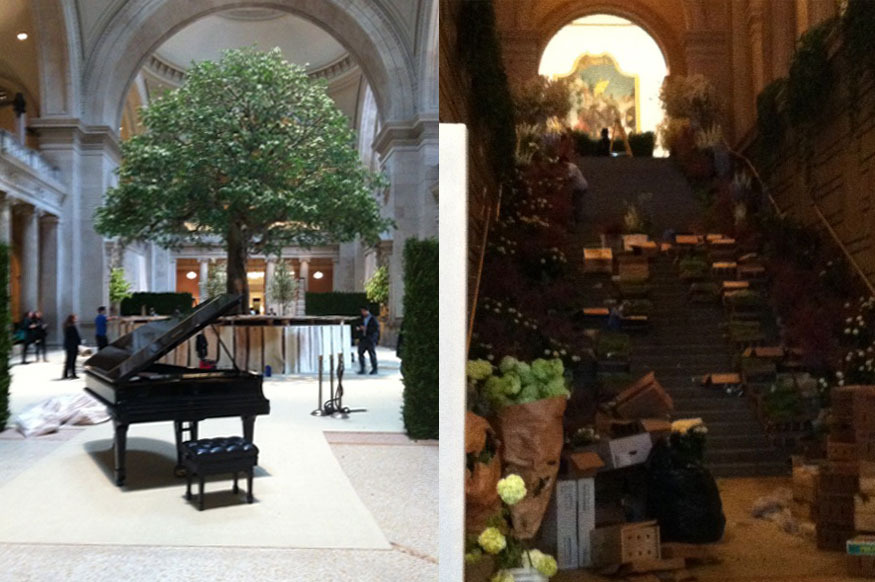 Tonight is THE best red-carpet event of the year, the annual Costume Institute Gala, put on by Vogue and affectionately known as the Oscars of the East Cost. This year's ball celebrates the life and work of the late, great Alexander McQueen, and the dress forecast for the evening, according to Vogue's special-events planner Sylvana Soto-Ward, includes "a lot of risk-taking," with a pretty much guaranteed chance of "all manner of tulle and spikes and all sorts of things from his collections." We got a look at the "Savage Beauty" exhibit in the Met this afternoon, and the clothes and installation are absolutely stunning — definitely one of the best in recent memory. We also snapped a few shots of the decorations as they were getting put up: The centerpiece at the museum entrance is a giant tree, while bushes and other smaller, more lithe trees flank the museum's wings. We also noticed a lot of various kinds of foliage dripping over the steps up to the second floor, and the air was already saturated with a somewhat strong, earthily floral aroma. So if any of you allergy-prone folks are attending the ball tonight, bring some Claritin? From the looks of the exhibit — which is stunning, we must say again — and the party decorations, this gala will be nothing to sneeze at.
Follow @cutblog on Twitter for live updates from the red carpet tonight. And check back on the blog this evening for photos of the fabulous famous people arriving as it all happens.
Earlier: Vogue Special-Events Planner Sylvana Soto-Ward Discusses the Epic Alexander McQueen-Themed Met Ball