First Look: Koto Bolofo Examines the World of Hermès in La Maison
Exploring the rich history of Hermès.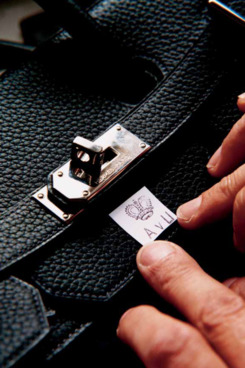 It's rare for anyone to get a glimpse of the elusive world of Hermès, but fashion photographer Koto Bolofo got unlimited access to the secretive workshops of the venerable French label for his newly released book series, La Maison. Published by Steidl, the series is comprised of eleven volumes, each exploring a different facet of the brand's history, from its ready-to-wear collections to its iconic Kelly bag. The result of a seven-year project, Bolofo's images showcase the painstaking measures that go into the production of a single Hermès product. In the slideshow ahead, see a preview of the eighth volume, titled Special Orders, and watch the makings of an Hermès bag from start to finish.