See Designs by the Top Ten Students in FIT's Graduating Class
They were picked by a panel of ten major designers.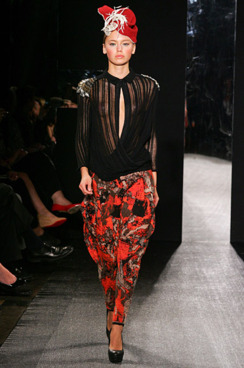 On Wednesday, FIT held a fashion show for 83 of their graduating fashion design students. Of this group, ten students were awarded Critics Choice Awards by a judging panel made up of ten major designers, including Calvin Klein, Narciso Rodriguez, Norma Kamali, and Carolina Herrera. The award recipients' garments will be on view starting Wednesday, May 11 as part of the graduating students' exhibition at the Museum at FIT.
Related: Here Are the Collections by the Top Three Students in Pratt's Graduating Class