The Fug Girls: The Best and Worst of the Costume Institute Gala Red Carpet
Less McQueen than we'd hoped, but there was plenty of craziness and one awesome sparkly jumpsuit.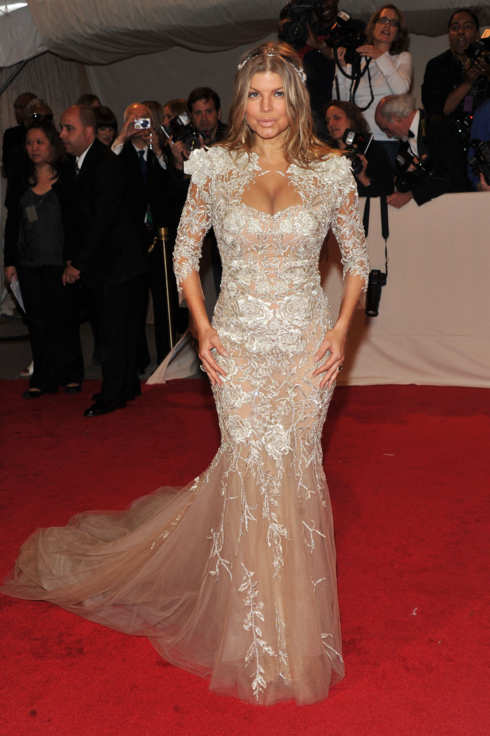 For an event celebrating the late designer Alexander McQueen, Monday's Met Gala saw far fewer women sporting McQueen than we would have anticipated. Do you think they all woke up Friday morning, cursed Kate Middleton — sorry, "Catherine, Duchess of Cambridge" — for making it impossible to compete with her, and then begged their stylists to find a plan B? Let's hope so, because it's the easiest explanation (short of hysterical blindness) to explain some of this year's fashion choices. Come take a look at our short list of bests and worsts from the night, including a sequined jumpsuit that may surprise you — in that we kind of want to marry it.