George Clooney Won His Court Case Against That Fraudulent Clothing Line
Woe to those who make bad photoshop pictures of him wearing jean shorts.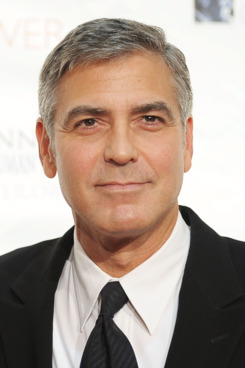 It's been less than a year since George Clooney appeared in Italian court to testify against the makers of GC Exclusive, a clothing line that was fraudulently advertised as being designed by the actor himself (in one instance by photoshopping Clooney's head on some dude wearing long jean shorts, which, as Clooney explained, he never wears). Today, the three defendants were found guilty in a first-degree charge of fraudulently using Clooney's name and likeness to sell their men's and women's clothing.
George Clooney Wins Court Case [WWD]
Related: George Clooney to Italian Court: 'I Don't Wear Long Jean Shorts'