Harper's Bazaar Politely Asked Britney Spears About the State of Her Hair
In that way women's magazines do when they don't really ask about what they're asking about.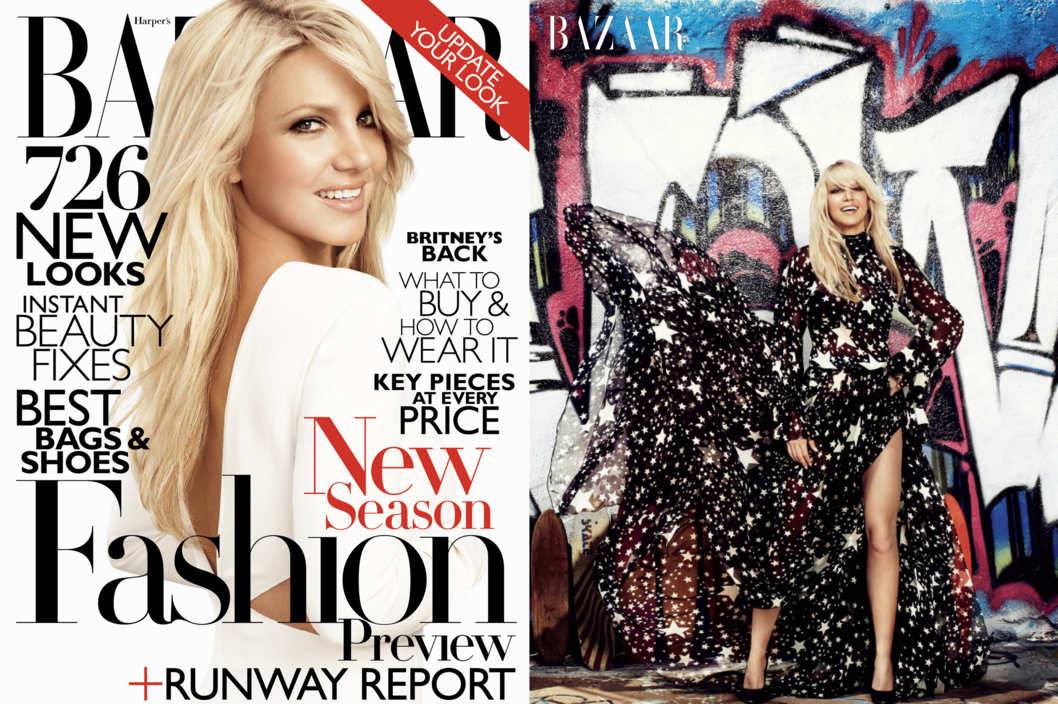 Harper's Bazaar, the magazine that put Britney naked and pregnant on the cover in 2006, put her on the June cover, wearing clothes. Her hair Girls Next Door blonde, with hairspray perhaps used in place of a fan, Britney peers over her shoulder as though she is already cringing at the retouching that would later befall her face. Harper's Bazaar's delightful Laura Brown got some phone time with Britney for the accompanying article.
Thank you, Laura, for trying to find out as well as one can when dealing with a star of Britney's caliber, how many inches of those tresses are in fact extensions. Her people have probably wiped the words "my weave" from her vocabulary.