Heidi Klum's New Lifestyle Site Borrows From GOOP, Oprah
Heidi's experts are on hand to advise busy women about hair, makeup, and hair again.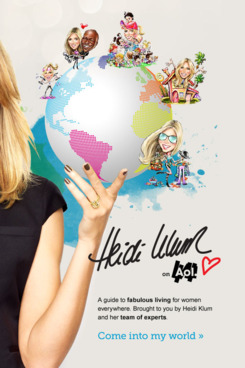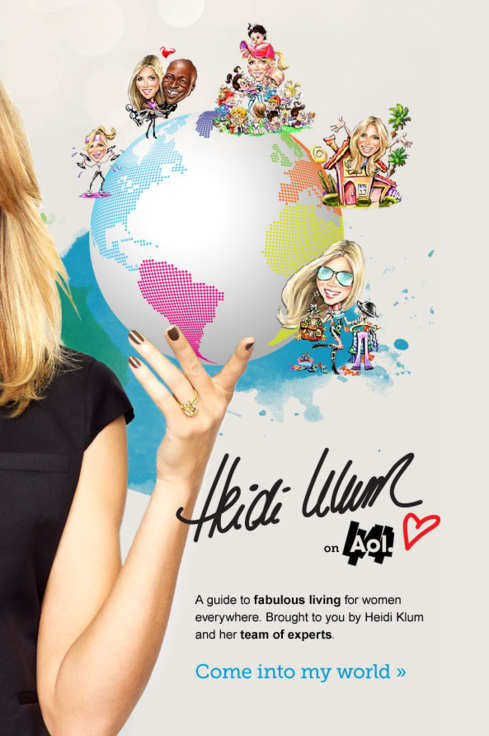 Heidi Klum's new AOL channel "Heidi Klum" is finally live. Part GOOP, part Oprah, the site offers advice from Heidi's panel of experts on everything from hair, to makeup, to hair again, to organization. To boost the average, busy working mom's confidence even further, Klum will post a "Look of the Day" — a shot of her wearing an outfit — every day. Many of the posts are accompanied by videos, in which we see Heidi moving into her AOL office with an open cardboard box with a globe sticking out the top. Well this is the World Wide Web — how else are we bloggers to navigate that (and our makeup drawers) without our globes at the ready?
Heidi Klum [AOL]