The Many Jumpsuits of Jennifer Lopez
The sparkly one she wore on 'American Idol' last night was merely one out of an astounding collection.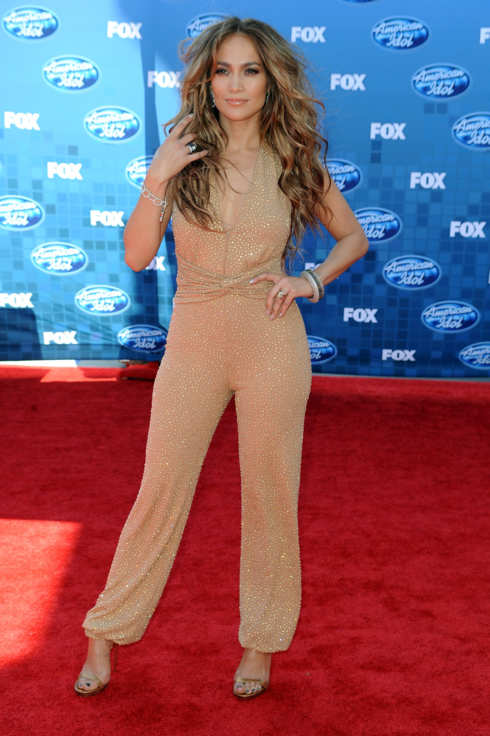 Last night for the American Idol finale, Jennifer Lopez wore a nude, sparkly Michael Kors jumpsuit, sort of a loose version of Britney's famous nude sparkly body stocking from the "Toxic" video (or, perhaps, the nude sparkly number she wore to perform on the MTV Video Music Awards in 2000). The striking thing about J.Lo's jumpsuit — aside from it being a jumpsuit, which always requires a few extra seconds of hard looking before the "oh, right, her pants and top are combined" aspect clicks — is that it's not the only sparkly jumpsuit she's worn this month. In fact, Jennifer Lopez and jumpsuits go together like the 6 train and the Bronx — she has an astounding number in her wardrobe, with a striking array of patterns, materials, and sequins all accounted for. This is to her credit, because not many people can even pull off jumpsuits, but J.Lo is so pretty she could wear tie-dyed airport gift shop muu muus all the time and still look more attractive than pretty much anyone. In the slideshow, enjoy Jumpsuit Lo's one-piece highlights from the past year and a half.
BEGIN SLIDESHOW