Jane Pratt Is Not Trying to Ride Tavi's Coattails
Her new online magazine xoJane.com launches today.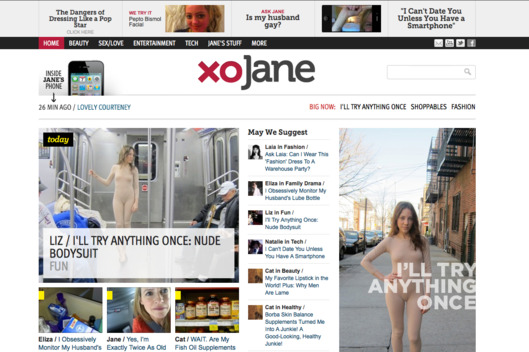 When Tavi leaked on her blog that Jane Pratt was launching an online magazine in the vein of Sassy with her, it came across as a 50-50 collaboration between the teenager and former Jane editor. It was later revealed that Tavi, who has to go to high school full-time (except when she has to fly to Paris to cover the couture shows), would be a contributor to the site, a ship Pratt herself was captaining. The site, xoJane.com, is out, and Pratt tells AdWeek she sees it "as the anti-iVillage," but was vague as to where Tavi would come in. With lots of personal essays on the site, which launched today, it's ripe for some Tavi musings.

First Mover: Jane Pratt She dishes on xoJane.com and her website with teen blogger Tavi Gevinson [AdWeek]
xoJane.com [Official Site]