Kate Middleton's Handbag From Her Epic Meeting With Michelle Obama Has Been Identified
And now it can proceed in selling out everywhere.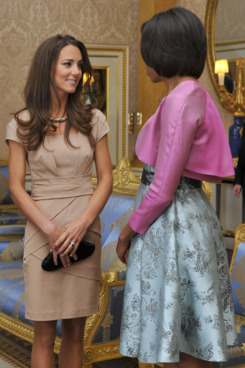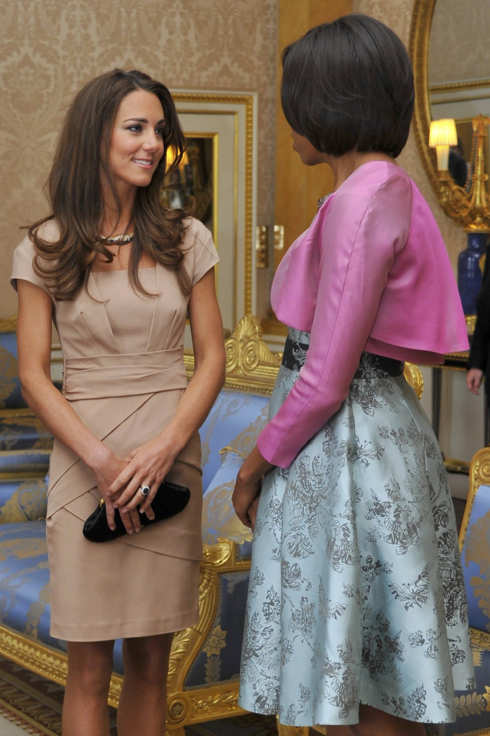 The black silk clutch she carried was "Maud" by Anya Hindmarch, the label announced today in a press release. Now that that's out, the bag will probably sell out in all kinds of stores. But the good thing about the stuff Kate wears is that it's usually generic enough that, if you want the same thing, you can pretty easily find something similar enough to be satisfying.