Lanvin to Launch 'Superluxury' Clothes for Children
Alber Elbaz is designing for wee ones!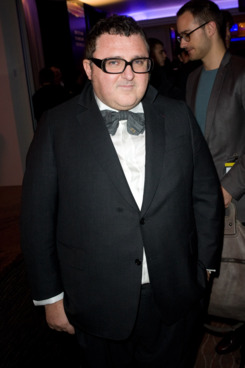 Alber Elbaz joins Fendi, Gucci, and Stella McCartney in the expensive kids' clothes market: He'll show his first "superluxury" designs for children alongside the resort collection in June (presumably on a parade of very cute child models). No word yet on what the line will look like or cost, but rest assured it will be just as fancy as the women's ready-to-wear collection, according to Lanvin executive Thierry Andretta. "We really want to stay in the luxury world," he said, adding that the fabrics will cost about ten times more than those normally used for children's clothing. Because washing applesauce dribbles out of your kid's sweater is a task best left to the dry cleaners, anyway.