Now That, Jennifer Lopez, Is Some Jumpsuit
Some gold, sparkly, strapless jumpsuit with a bow on it.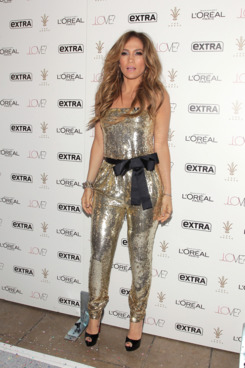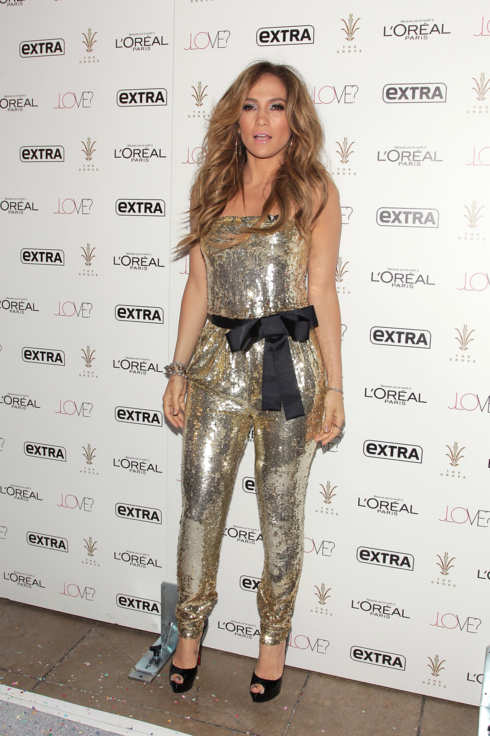 Jennifer Lopez went to a party at L.A.'s the Grove this weekend to promote her new album, titled Love? The question mark in the album title is fitting, given the number of questions we have for her about this golden jumpsuit from Zuhair Murad's fall 2011 collection. Mainly, "How?" and "Why?" and "Please tell us you're wearing Spanx so that moms everywhere can feel a little bit better about ourselves?"
But seriously, how do you feel about the puffy black ribbon around her waist: too much, or the perfect touch? And are the pleats at the hip area a good idea?