Olivier Theyskens Thinks Crocs Could Have Come From the Future
A dystopic future is our guess.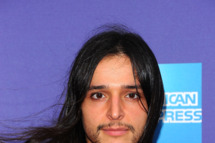 In a Q&A from this month's Interview, costume designer Milena Canonero chats with Theyskens' Theory designer Olivier Theyskens. On the topic of fashion as a sign of the times, Theyskens quips: "The only shoes that look futuristic are Crocs, but they would be terrible to use in a futuristic movie." Or, you know, at all. [Interview]
.