People Are Buying the Queen's Royal-Wedding Look, Too!
Well, just her purse.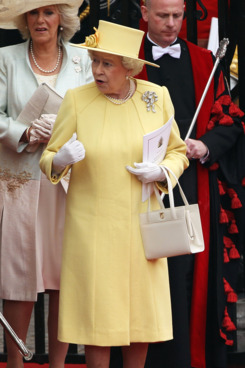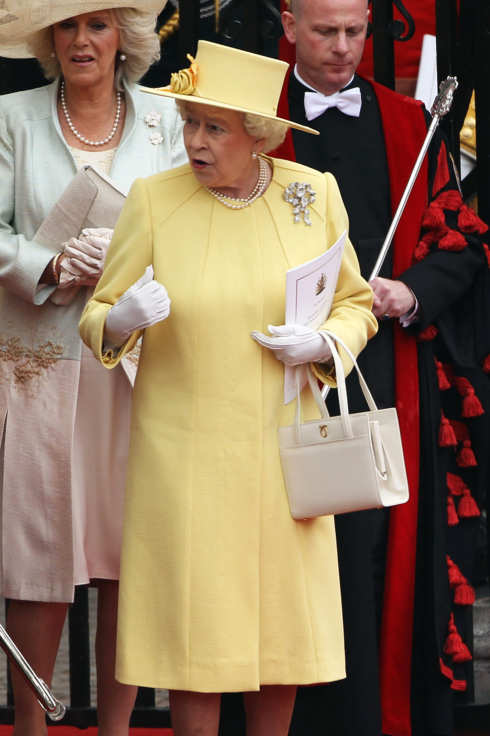 Okay, so people aren't really interested in the dress, hat, or shoes that Queen Elizabeth wore to the royal wedding, but apparently some folks thought her handbag was cute! Sales of bags by Launer London, the makers of the purse that the Queen carried to Westminster Abbey, have shot up 60 percent since the wedding day, according to the Telegraph's Hilary Alexander. That particular handbag was one-of-a-kind, as it was specially made for the Queen two years ago, but people are interested in buying "traditional styles" that resemble it. Moreover, 20 percent of Launer's sales boom has reportedly come from the 35 to 50 age bracket as opposed to their normal consumer, who usually skews more elderly.
The Queen's royal wedding handbag sparks a sales frenzy [Telegraph UK]