Pierre Cardin Hopes to Sell His Company for $1.46 Billion, Which He Calculated on an Old Greeting Card
He also has no idea how much the company makes.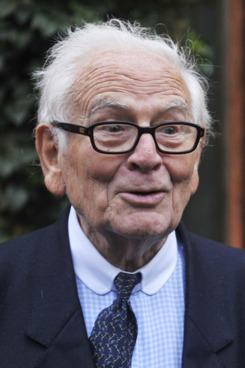 Eighty-eight-year-old Pierre Cardin has officially put his label on the market. "I know I won't be here in a few years and the business needs to continue," he told The Wall Street Journal. He's asking €1 billion, or $1.46 billion, for the company, which is a stretch according to industry experts, especially since no one knows how much it makes. Even Cardin himself is unclear about his annual sales, which are managed by over 400 licensing partners worldwide. "I don't know how much it makes," he said. "It's incalculable." He's never had anyone help him with his finances, either. "I don't have a board, I am my own board," he said proudly.
Pierre Cardin Ready to Sell His Overstretched Label [WSJ]
Related: Pierre Cardin: 'There Is No More Fashion'