Resort Report: Oscar de la Renta Pairs Cubist-Inspired Dresses With Paper Hats
It was a "spoof on a hat," he told us.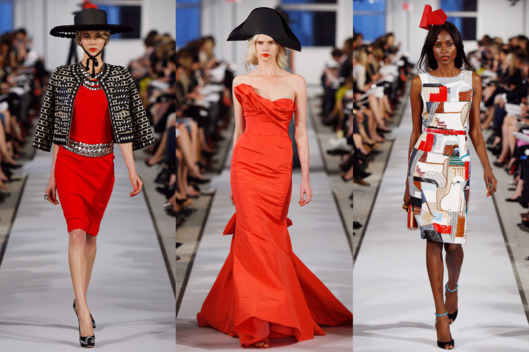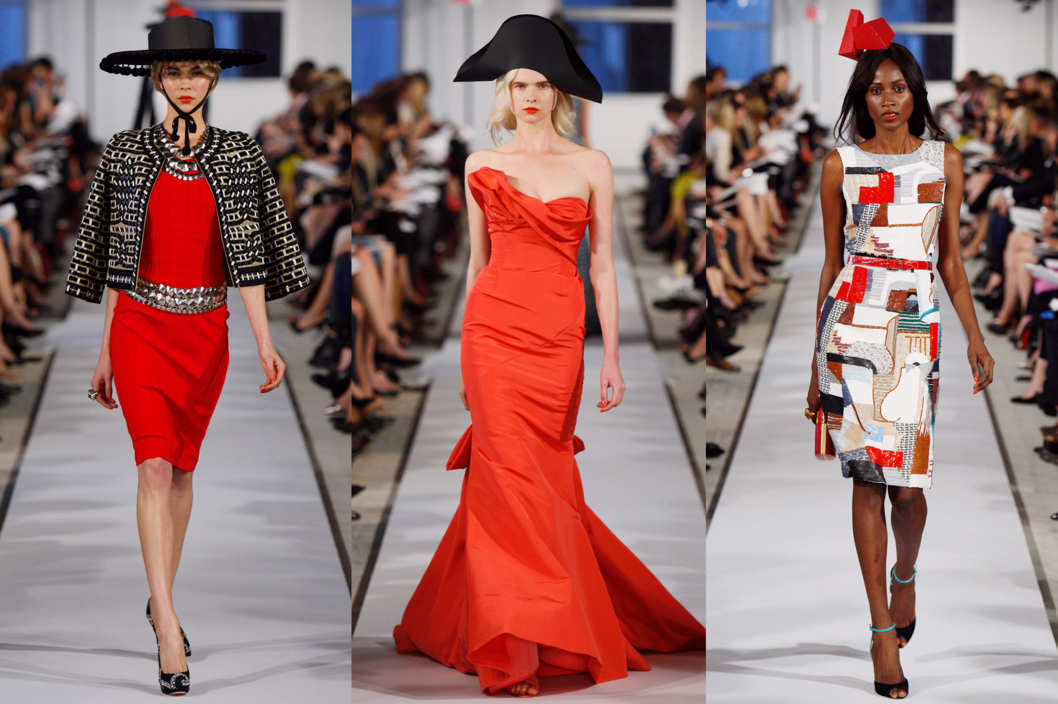 The resort, or cruise collections, as they have been known, are off on the sort of leisurely schedule ladies might have on the vacations for which they're supposed to wear these clothes. Over the next couple of months, designers will roll out their 2012 resort things, and yesterday evening, it was Oscar de la Renta's turn. In a raw space on the 25th floor of a building directly across from Fashion Week's old home, Bryant Park, the designer started just seven minutes past the scheduled start time (he has a habit of starting promptly, causing many people — important ones at that — to miss his shows, so by now most have learned their lessons and show up early). The show opened with boleros and dresses with Picasso-inspired prints, and finished with floor-skimming gowns in brilliant shades of green, coral, and aqua. Most models wore paper hats, which, de la Renta told us after the show as he greeted exiting guests, he thought "gave proportion to the clothes" — and were not conceived out of royal wedding hat fever, or something. Why paper? "We don't sell hats," he said. "And it made a statement, and we had a good time doing it in the studio. It was a spoof on a hat." Well, when he puts it that way — is he sure fashion hasn't caught London's hat affinity?
See a complete slideshow of Oscar de la Renta's 2012 resort collection.