The Carine Roitfeld–Styled Chanel Campaign Was Shot in a Photo Booth
Stumble Upon
Carine Roitfeld, now back to freelance styling after a decade editing French Vogue, worked on the fall 2011 Chanel campaign, a preview of which surfaced at the Cannes film festival. Because momentous advertisements such as these need trailers, like the festival's momentous films. Carine and Karl Lagerfeld's notably did these things:
• Stuffed Freja Beha Erichsen, Chanel campaign model for the fifth time in a row, into a photo booth. It's unclear if this actually means Karl Lagerfeld let a machine do his work (the photography) for him.
• Took away Freja's bra or other potential underthings.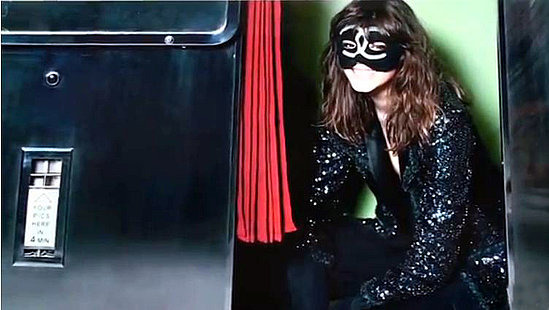 • Made Freja's smile kind of creepy by pairing it with a Chanel mask. One imagines this look is what she'd throw on to be fun at her after-party at five in the morning.