Tommaso Aquilano and Roberto Rimondi Got New Jobs
They're the new designers of Italian label Fay.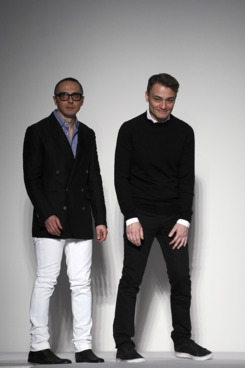 Having recently been sacked by the new owners of Gianfranco Ferré, Tommaso Aquilano and Roberto Rimondi have already been scooped up by Fay, a luxury clothing label owned by Tod's. Fay is currently known for its outerwear, but according to Tod's vice president Andrea Della Valle, Aquilano and Rimondi will be charged with expanding the brand's offerings and international presence. Their first collection for the label will show during spring 2012 fashion week in Milan.