See Karolina Kurkova, Bar Refaeli, and More Models at the Cannes Film Festival
Pretty pictures of pretty people, what's not to like?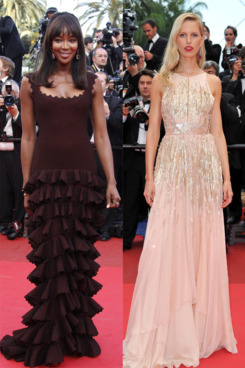 As though the quotient of beautiful people at this year's Cannes Film Festival needed a boost, models flocked to the film festival doing what they do best: looking very good in lots of chic designer clothes. In addition to Naomi Campbell's Fashion for Relief catwalk show, they popped up at events all over, from movie premieres to the amfAR gala to store openings (between Segway rides, Roberto Cavalli debuted a new boutique) and beyond — anything that came with an invitation most likely. (Or, as Fashionista alleged, free champagne.) So here's one last Cannes slideshow, where you can look at Karolina Kurkova, Bianca Balti, Bar Refaeli, and more being their hottest selves.