Naomi Campbell Thinks Cadbury 'Described' Her 'As Chocolate' in a New Ad Campaign
But you may call her a diva, obviously.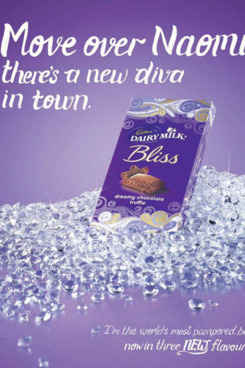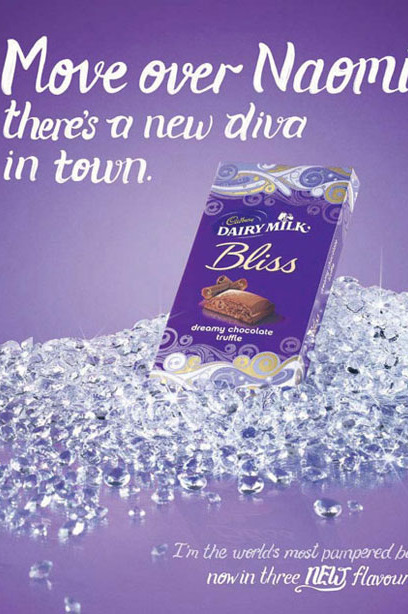 Cadbury's ads for its three new flavors of Bliss, one of their most delicious chocolate bars, came out last week with the tagline "Move over Naomi, there's a new diva in town." In not-at-all-shocking news, Naomi Campbell was not impressed, calling the ad hurtful and not funny. As she sees it, the ad is Cadbury's way of calling her a chocolate: "It's upsetting to be described as chocolate, not just for me, but for all black women and black people," she said. Meanwhile, her mother told The Independent, "I'm deeply upset by this racist advert. Do these people think they can insult black people and we just take it? This is the 21st century, not the 1950s. Shame on Cadbury."
Naomi Campbell may sue Cadbury for using her name in 'racist' chocolate ads [NYDN]