Ascot Trend Report: Stuffed-Bird Hats Are All the Rage
So are flowers, picnic accoutrements, balloons, and other neck-ache-inducing baubles.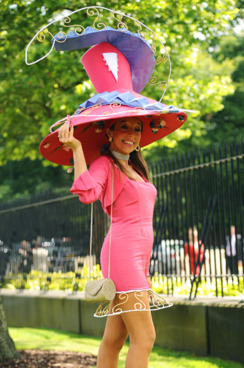 The Royal Ascot horse races don't end until this weekend, but one big trend has already emerged: birds. Whether in attack mode, seated pompously, or lying there dead, big birds have graced many race attendees' heads, both male and female. This is the social event of the season, so any plain-Jane hat you could buy on eBay won't do: Click ahead for a multitude of fowl and flower conglomerations, a tea-party hat, and other remarkable headgear.