Best Bet: Battenburg Lace Tank
A silk blouse that's delicately feminine yet casual enough to pair with shorts.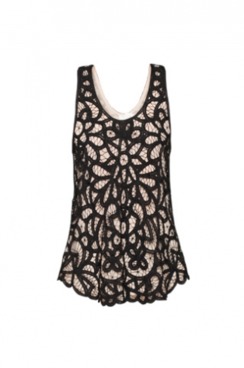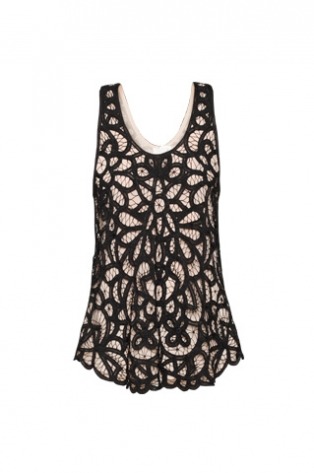 The Aritzia flagship opened its doors on Broadway last week, offering an impressive addition to the strip's surplus of womenswear chains (Topshop, H&M, Uniqlo, and J.Crew among them). This sleeveless blouse is a highlight in the spring collection, touting a silk shell and pretty Battenburg lace overlay. The top comes in black or white, layered over a cream-colored tank. (Madewell has a similar version, though theirs is done in rayon and cotton rather than silk.) The blouse embraces spring's feminine lace trend but is still casual enough to pair with slouchy shorts.
Le Fou by Wilfred Coeur Sleeveless Blouse, $185 at Aritzia.