Best Bet: Joie D'Orsay Heels
A sexy spin on the ubiquitous bootie.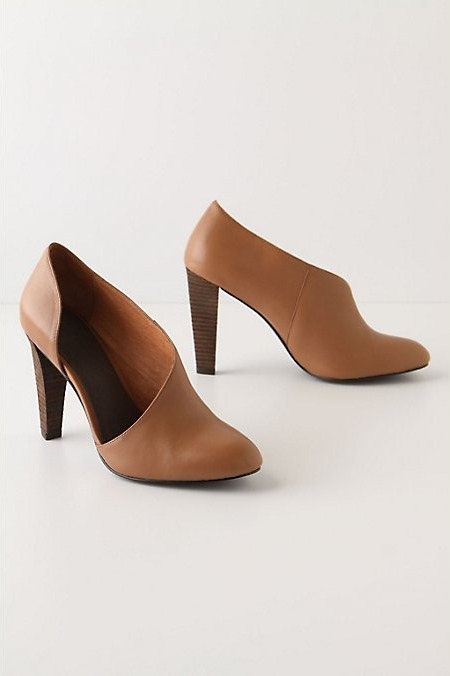 There's the sandal, the pump, and the bootie, then there are these curvaceous d'orsay heels from Joie, putting a welcome spin on the typical silhouette. Sporting caramel-colored leather uppers and a leather-wrapped heel, these kicks can pair with navy, brown, black, or prints. The wide coverage on top makes the 3.75-inch heel manageable, but the cutaway around the inner arch lends a sexy twist to the ubiquitous bootie.
Sashay Heels, $198 at Joie or Anthropologie.