Best Bet: Pare Gabia Espadrilles
A feminine, comfortable wedge for bumming around the city this summer.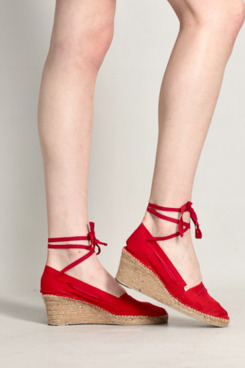 Espadrilles are a classic bumming-around-the-city shoe — a feminine, surprisingly comfortable complement to slouchy shorts or casual dresses alike (unlike those clunky platforms you've been unsuccessfully attempting to break in). This Spanish-made pair from Pare Gabia combines cherry-red canvas uppers and laces with a straw sole for a summery, eye-catching effect. The 1.5-inch heel gives you a leg-lengthening boost, but the solid wedge still feels manageable for an outdoor concert or a long night out.
Pare Gabia Tina espadrille, $51 (originally $73) at Dear Fieldbinder and online.