Best Bet: Silk Elle Top
A versatile silk-chiffon top for sticky summer weather.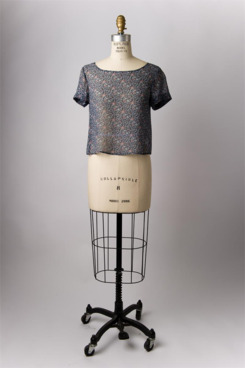 Though her Orchard Street boutique shuttered late last month, New York designer Annie Havlicek earned a downtown following for her pretty, small-batch collections. Her spring 2011 collection is over half-off this month, including the Elle top, at left. With a flattering shape, slightly sheer silk-chiffon fabric, and calico print, the lightweight shirt makes an easy summer staple, whether worn to work under a blazer or loose with jeans over the weekend. It comes in brown or navy calico, classic black, or a peachy blush.
Annie Havlicek Elle top, $59 (originally $130) online.