Slideshow: The Week in Street Style
The best of the style blogs, from Lisbon to L.A.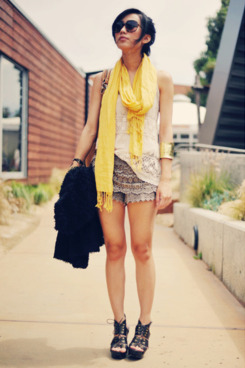 Now that summer's officially here, folks are breaking out their short-shorts, which looked particularly cute on From the Block blogger Jenny this week. She prevented them from resembling underwear (always a legitimate danger with lace) by layering several tanks and adding a nice bright scarf. Other highlights from the week: Altamira's shot of Natalie Suarez, and Backyard Bill's photograph of Julia Frakes and her dog.