Daphne Guinness Thinks She Is 'Completely Normal'
She also sketches bugs while listening to a metronome.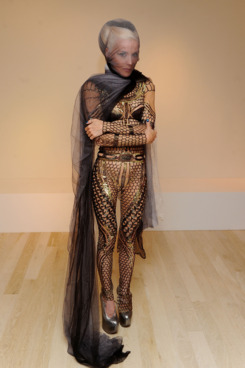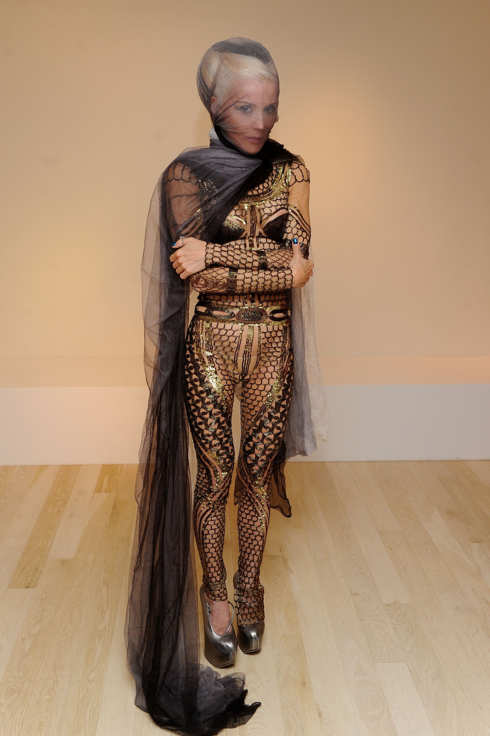 In Daphne's Window, an arty short film by Brennan Stasiewicz, Daphne Guinness states, "I just am what I am, and then when people label me 'eccentric' or 'different,' I'm kind of astonished, because I think this is completely normal. This is just how I am, and how I've always been. And that's why I gravitated towards people that were as shy as I was, and we all sort of huddled together, like on a raft." The clip also portrays her sketching a bug, emptying the glittering contents of her closet onto her bed, and trying on various clothing items (a feathered headdress, a shiny cape) in front of a mirror. You can see the complete video here.
Daphne Guinness: Undressed [Nowness]