Haider Ackermann Confirms It Is 'Not Bad' to Get Kidnapped by Anna Wintour
She dragged him — kicking and screaming, as you would — to the CFDA Awards this week.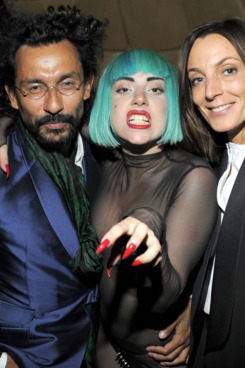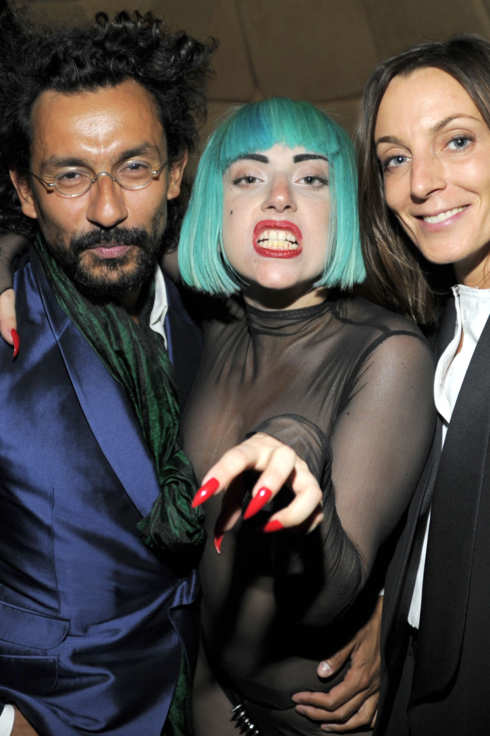 Haider Ackermann is living the dream every girl in the world didn't know she had. "I've been kidnapped by the most elegant lady ever, Ms. Madame Wintour, who is not bad to be kidnapped by," he told us at Saks Fifth Avenue last night, where he introduced his fall 2011 collection. Ackermann "was not supposed" to be at the CFDA Awards on Monday night, but then Wintour swooped in and made him do all the fabulous things she was doing (you know, twist his arm). This was hardly the first time Ackermann enjoyed an awesome Vogue experience. The CFDA's Fashion Icon award winner, Lady Gaga, wore his clothes for her first Vogue cover for the March issue. "I was there on the shoot," he explained. "I never would have expected to have the American cover of Vogue March. And, therefore, I am so grateful and honored by Madame Wintour to take such a risk to put a person like me on a cover. It is kind of a risk, because it's the March issue. It's a very big thing."
After his dress landed the cover, Ackermann says, the response was overwhelming. "It's huge! Because, everybody — before it even came out, I got so many e-mails, everyone was aware of it. It's beyond any expectation." Ackermann hopes to return to the States this summer and eventually do an ad campaign.