Lanvin's New Children's Line Is Just As Cute As You Knew It Would Be
It looks like every poufy, princessy dress you ever dreamed of.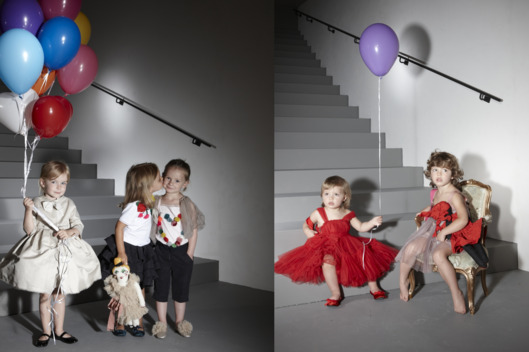 Alber Elbaz debuted Lanvin's collection for little girls at the end of his resort show today, and as expected, it's adorable. In fact, even if you're one of those people who thinks it's totally silly to spend hundreds of dollars on something that a little girl is going to wipe her chocolatey hands all over and probably rip to shreds while searching for Easter eggs or something, you can't help but recall how you once yearned for puffy princess dresses like these. Because who didn't, at some point, dream of a dress that billowed when you twirled around, or even when you stood still? Or poufy skirts that double as a large pillow for naps after particularly exhausting afternoons at the playground? No word yet on the pricing of the line, but one thing's a relief: There's definitely no matching outfits for moms.