Jessica White's Criminal Charges Have Been Dismissed
She just has to take some anger-management classes.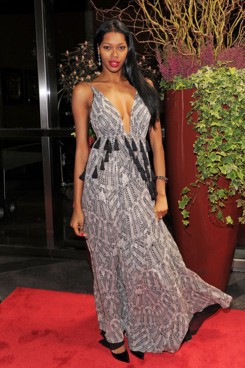 A New York judge ruled yesterday that swimsuit model Jessica White's charges for assault and harassment will be dismissed on the condition that she does three days of community service, two days of anger-management classes, and stays out of trouble for the next six months. She was charged for allegedly slapping Vanessa Kia, a car-rental-company clerk, outside of a nightclub last October when they got in a fight over a cab. The Post reports that Kia was "amenable to the dismissal conditions," especially after White paid her $489.94 emergency-room bill.
'Hot'head walks [NYP]
Earlier: Model Jessica White Claims She Didn't Start That Fight She Was Arrested For