Resort Trend: Rorschach Prints
Symmetrical and flattering, these patterns are great for accentuating curves.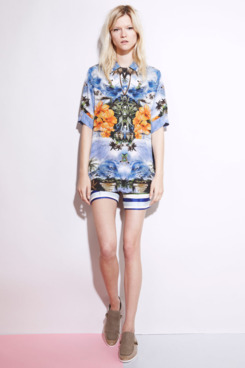 Instead of uniform patterns, designers played with symmetry for their resort collections. Many garments had a visible central axis down the front, with designs emanating on each side in mirror images, similar to a Rorschach blot. Houses like McQueen and Stella McCartney are known for their kaleidoscopic patterns, but others gave pixelated images, florals, and even animal prints a whirl too.