Kate Middleton Changed Clothes on the Plane to Canada
That's a good princess!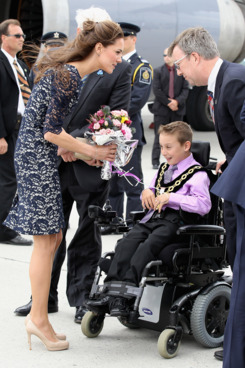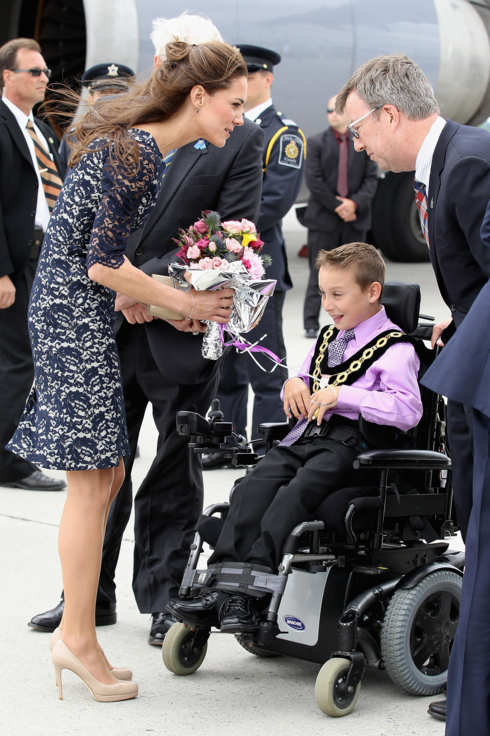 You didn't expect her to wear the same thing off the plane as she did on the plane, like a dirty, normal traveler, did you? She exited the aircraft wearing a lace dress with nude pumps, and even put her hair half up. She probably looks like she spent the whole ride over getting spa treatments because, well, she did.
See this look and more from Kate Middleton's royal and pre-royal life in the Kate Middleton Look Book.
Earlier: Kate Middleton Is Off to Canada [Updated]
What Kate Middleton Should Wear on Her First Tour Overseas As a Royal