Here Is Lily Allen's New Fashion Line
It's vintage-inspired, obviously.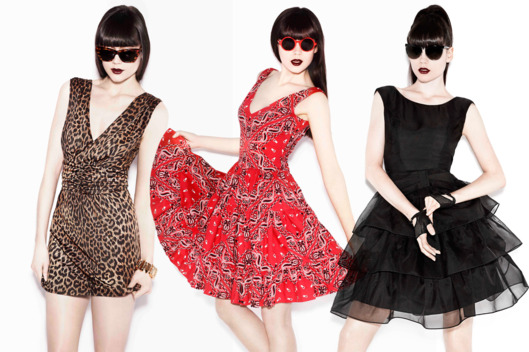 After quitting the music business to start a vintage-clothing store with her sister Sarah, Lily Allen has debuted a collection of classic retro pieces under the store's name, Lucy in Disguise. (Let's not forget, as much as Lily might want us to, that it's not her first attempt at fashion design: She produced an eclectic collection of party dresses for the British high street chain New Look back in 2007.) There's eighteen pieces in all, each heavily inspired by a particular decade's fashions. To help you place them, time-wise, most are named after trends or events from the era: a flapper-style dress is called Speakeasy, a hippie-ish peasant dress is called Haight Ashbury, etc.
Lily Allen Unveils Debut Fashion Collection [Vogue UK]