May's Best Fashion Videos: Katie Grand Styles for Ungaro, Beau Grealy Directs Marina Abramovic, and More
Also, Adriana Lima appears in a Pierre Debusschere–directed short.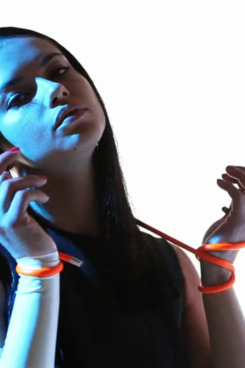 Acclaimed director Ruth Hogben showcased Emanuel Ungaro's fall 2011 collection in one of this month's best fashion videos, which stars French model Aymeline Valade alongside Anais Mali and Nyasha Matonhodze, all styled by Katie Grand. Meanwhile, Adriana Lima makes an appearance with two lovely looking Brazilian gentlemen in a colorful, neon-inspired short by Pierre Debusschere. See what other videos made the cut, including one starring performance artist Marina Abramovic, in the slideshow ahead.