Michelle Obama Wore Duro Olowu in South Africa
She paired it with black pants and blue flats.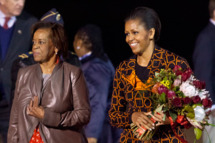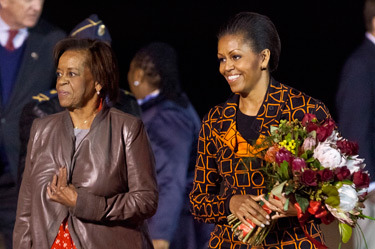 The first family landed in Pretoria, South Africa yesterday evening, where Michelle Obama wore black pants, blue flats, and an orange and black jacket by Nigerian-born, London-based designer Duro Olowu.
See more MObama outfits in the Michelle Obama Look Book.