Resort Trend: Neon Shines
Get ready for some zing next winter.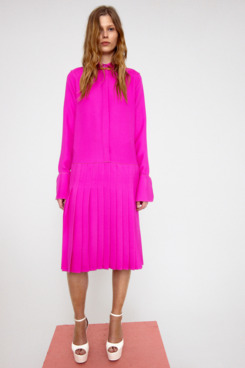 You'll want to invest in good exfoliant and/or an excellent spray tanner this winter, because pale, ashy skin won't hold up to the bright neons that dominated resort runways. Zesty blues, hot pinks, and highlighter yellows could be found on trims and accessories, but mostly in bold, solid fabrics that will make you unmissable, even in the dark. This is exactly what to wear to show off a tan.