New Menswear Shows: Hermès, Dior Homme, Cerruti, and More
Plus Anne Demeulemeester, Martin Margiela, Kenzo, Bernhard Willhelm, and more.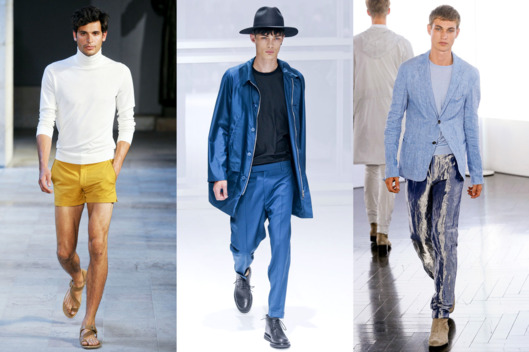 Yes, those Cerruti pants are quite silvery, that Dior Homme jacket is quite shiny, and those Hermès shorts are quite short, but Paris menswear shows have been more subdued than Milan's (with some notable exceptions; see: Bernhard Willhelm and Givenchy). The latest crop features a lot of streamlined cuts and muted color palettes. See more in our runway galleries.
Ann Demeulemeester
Bernhard Willhelm
Cerruti
Dior Homme
Hermès
Kenzo
Kris Van Assche
Martin Margiela
Smalto