New Resort Collections: Burberry Prorsum, DKNY, and Carlos Miele
There's lots of brightly colored touches like woven belts and beaded shoes.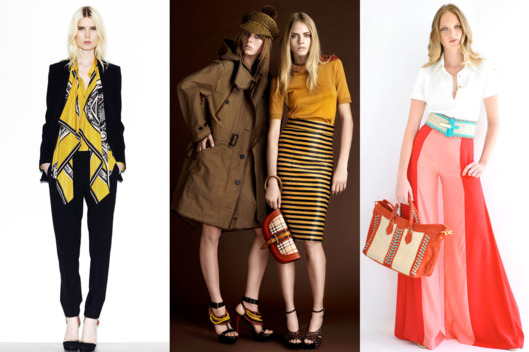 Resort season officially starts today, and it looks to be a bright one: Burberry punched up their trademark neutrals with neon trim and chunky beaded platform heels, while Carlos Miele turned out watermelon-hued palazzo pants nipped at the waist with wide woven belts. Meanwhile, DKNY amped up its urban fare with scarf-inspired blouses. See the full collections, plus more resort looks, in our runway galleries.