New Resort Collections: Yves Saint Laurent and Michael Kors
Cathy Horyn isn't sure if she approves.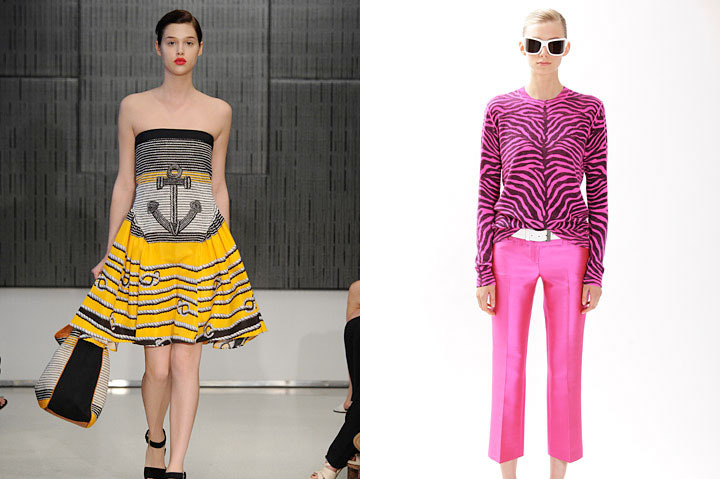 Cathy Horyn wrote yesterday that resort season is "practically like being on vacation," since the leisurely show schedule means "you can't really get much other work done." (We'd prefer an actual vacation, but no matter.) Fittingly, both Yves Saint Laurent and Michael Kors featured ocean-related themes in their resort collections, which Cathy had mixed feelings about:

Mr. Pilati's theme, in mostly black, red and yellow, was nautical, with anchor and rope motifs on many of the clothes. There was even jewelry tossed with little anchors, and I noticed that a pair of platforms had starfish embossed on the soles. I wondered if someone on his team had seen "Anything Goes," the Broadway musical. Some of the shapes — tap shorts, kilts, puffy sleeve blouses, middy jackets — were cute in a jaunty French way. But I was a little baffled by the anchor-and-rope schmaltz. The clothes would have been fine without that.
Resort: Castaways in Manhattan [On the Runway/NYT]