NOW Gaga's a Crazy Pants
She's finally wearing them, at least.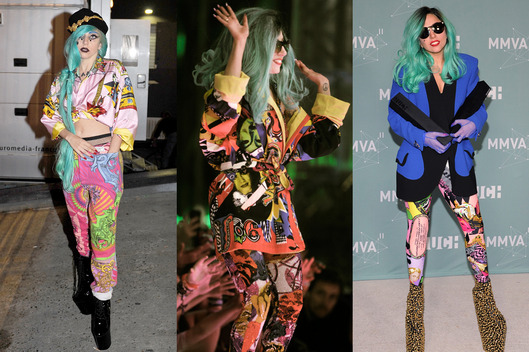 Lady Gaga, having eschewed pants for so long, has gone out in them perhaps slightly more than usual lately, now that she's "wearing only Versace for like the next two months." So. This is how she's making her great foray into pants.