Party Lines Slideshow: Glenda Bailey, Sarah Jessica Parker, Donna Karan, and More at the Urban Zen Stephan Weiss Apple Awards
Plus Bill Clinton, Betsey Johnson, Anna Wintour, Kenneth Cole, and more.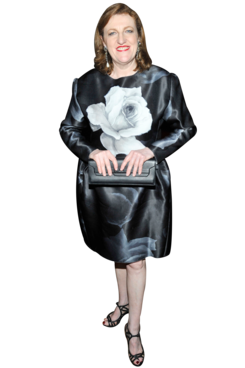 Last night, at Donna Karan's Urban Zen Stephan Weiss Apple Awards, Glenda Bailey gamely addressed the rumors about her position at Harper's Bazaar being in jeopardy. "Aha!" she said when we brought it up. "Rumors come as part of the job. It's sort of part of the job description. I've been an editor-in-chief for 25 years, so I'm somewhat used to it. You tend to laugh at them!" But really, she assured us, her job is quite sound. "If you compare [Harper's Bazaar's] sales last year to this year, we were up by 18 percent, and all of our competitors were down," she said. "We've been lucky to have high figures for a very long time. I'm very excited to continue that." Has she been hurt by the gossip? "I do believe [that journalism] is an honorable profession, but sometimes it's disheartening when people don't have the same values that you have. But there you go."