Let's Not Forget About Pippa Middleton!
Okay, we weren't going to. But still.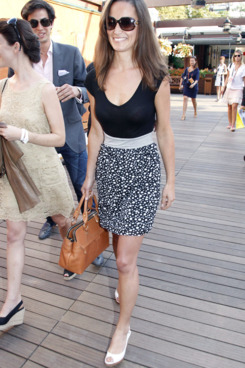 Once upon a time, Pippa Middleton was just Kate Middleton's younger, shorter sister with equally great hair. But something amazing happened on the royal wedding day: Her ass captured a loyal Facebook following, Prince Harry totally checked her out, and she gained her own bona fide celebrity status. Although she may have just broken up with her boyfriend, Alex Loudon, the increasingly intrusive paparazzi have caught her with nary a frown. Here's a roundup of pictures of Pippa out and about since the royal wedding, as her star in the tabloid press continues to rise. She's running, walking, sitting, and occasionally wearing sunglasses, just like the real celeb that she is.