There Was Another Royal Wedding This Weekend!
Princess Nathalie of Denmark got married in another dress with a long train.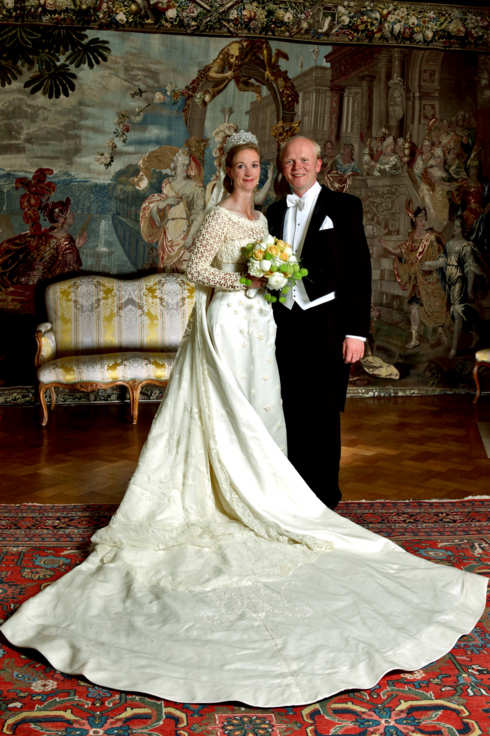 Princess Nathalie of Denmark married Alexander Johannsmann this weekend in Bad Berleburg, Germany (Johannsmann's hometown), in a dress by Danish designer Henrik Hviid. She also wore a lace veil and Cartier tiara that her grandmother, Crown Princess Margaret of Sweden, wore at her wedding in 1905.
Like Kate Middleton's dress, Nathalie's gown has long sleeves, a conservative neckline, and an impressive train. However, the appliqued flowers and lace overlay give it a much busier look. Do you care for the gown, or should Nathalie have kept it more streamlined?