Read Today's Massive Marc Jacobs Interview From WWD in Eight Short Quotes
"There aren't that many people who I respect. There just aren't."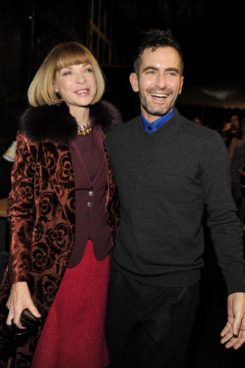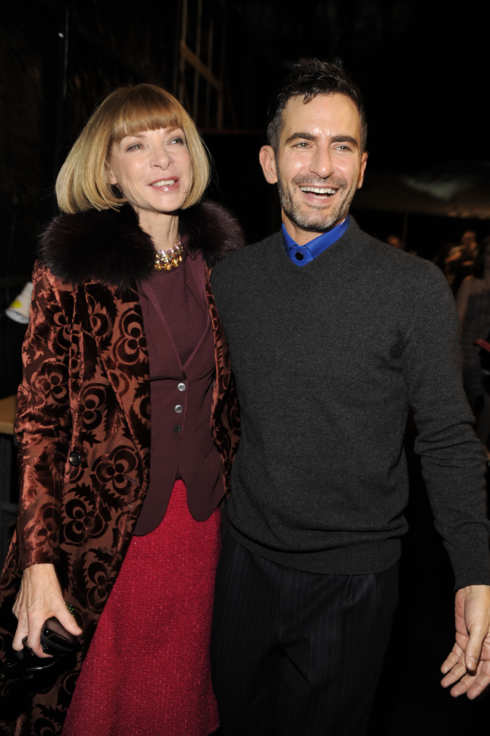 On Monday evening, Marc Jacobs will collect his Lifetime Achievement award at the CFDAs, the fashion industry's Oscars. So he's doing some press, even though he's publicly admitted he's just not into the CFDA and its accolades. "I just didn't want to be part of their reindeer games," he once said of a CFDA meeting he attended while he was working for Perry Ellis. Of course he went on to win many awards from the council, not that those excite him much: "I only go to the CFDAs because if I don't go, Anna Wintour calls up and says, 'You have to go because you're part of the American fashion industry, da da da da da,' and you can't say no to her." Ha! WWD's Bridget Foley sat down with Marc to discuss his life and achievements in advance of the big ceremony on Monday. To save you the trouble of reading the whole, long thing, enjoy it here in eight short quotes.
1. On winning such an esteemed honorary trophy at the CFDAs this year:
"[W]hen I think of Lifetime Achievement, the first thing that comes to my mind is some venerable actor who hasn't been in a movie in 30 years whom the Academy is honoring; Lifetime Achievement seems quite final to me. I [prefer to look at it] as an "In-the-Process-of Award."
2. On his current ubiquity and success, which includes getting frequently recognized (and praised) by fans on the plane, on the street, in airport duty-free shops:
"I can't help but remember the days when Robert [Duffy, Marc's business partner] and I were interviewed for '48 Hours' [in 1988]. Robert was building a runway. I'm vomiting in the bathroom because we hadn't slept in three days and we were delirious and hallucinating. So none of that ever goes away. "