Rosie Huntington-Whiteley Can Pull Off Chartreuse
That makes ... one person in the world.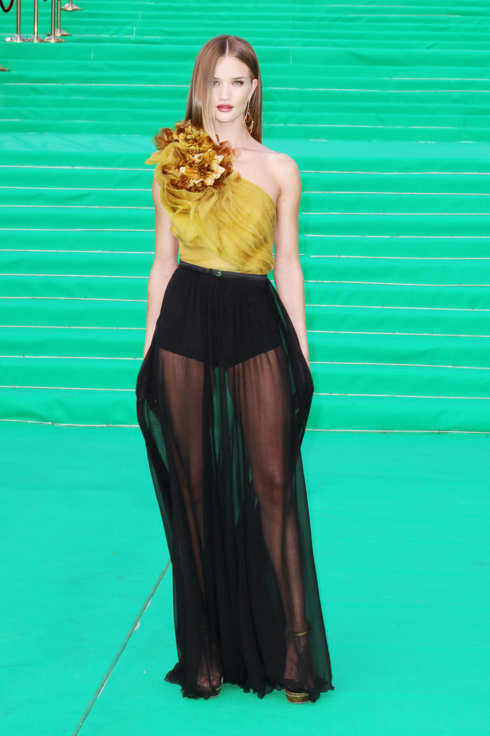 Chartreuse and sheer skirts are difficult to pull off individually for the vast majority of people living on this earth, but Rosie Huntington-Whiteley managed to look insanely hot in her Gucci dress that combined the two at the Moscow Film Festival yesterday.
Do you like this color on her or do you think she would have looked even better in something else?